ImageThink is a graphic recording and facilitation firm in New York City & San Francisco. Their clients are Fortune 1000 companies and technology pioneers including Google, Disney, Microsoft, LEGO and Nasa.
They rely on online channels to generate businesses, and were in need of a digital marketing firm to help them generate leads via SEO/PPC.
Laser-focus SEO effort on the key niches that generate business "graphic recording", "visual recording", "conference ideas", "meeting ideas"

Deploy feature snippets, knowledge graph and in-depth local SEO to populate SERP with ImageThink listings

Optimize for image searches and video searches with ImageThink's high quality visual content

Deeply optimize homepage and 7 service page group for both SEO and conversion with relevant call-to-action (CTAs) to generate leads

Leverage hundreds of blog posts to support rankings for major lead-gen pages

Use Google Ads and LinkedIn Ads to target decision makers of Fortune 500 businesses by title and company
SEO drove more than 50% of revenue for ImageThink, with top search rankings for major keyword groups such as "graphic recorder", "visual recorder", "conference ideas" and more.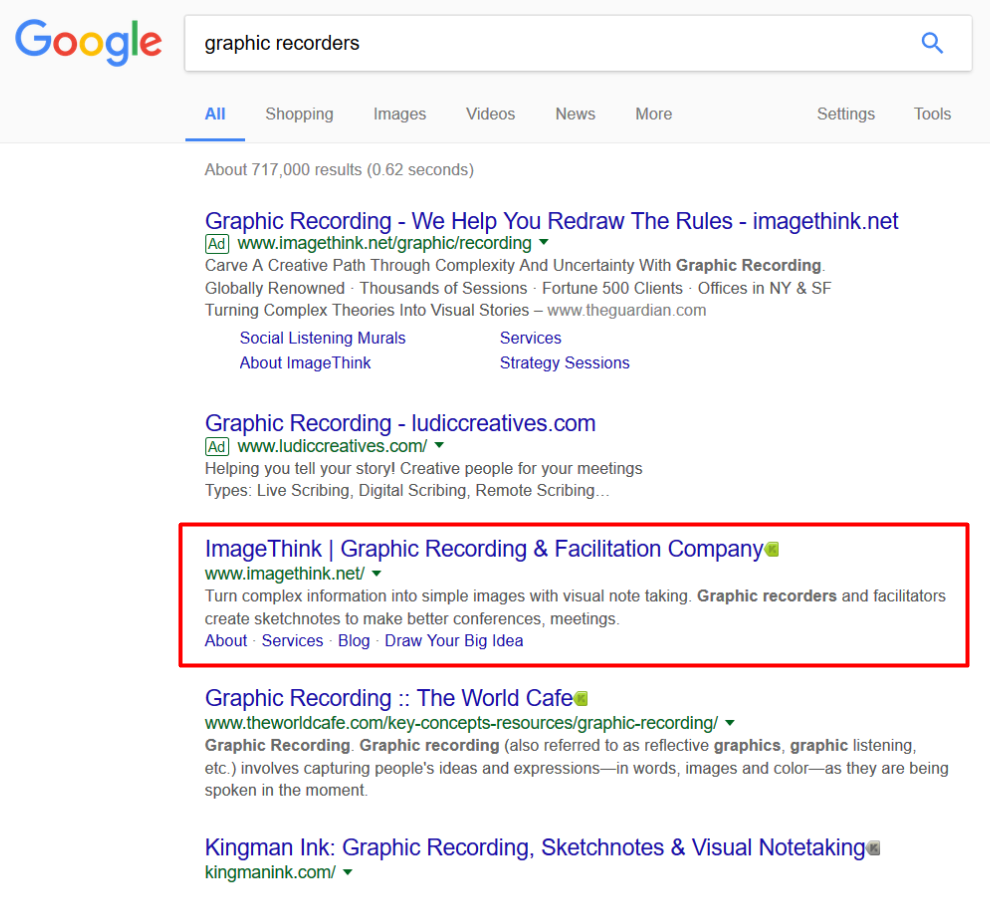 Launch Google Adwords & LinkedIn ad campaigns to generate leads successfully at

profitable

CPA.