Get-Licensed.co.uk is UK's No. 1 security training company with over 70 training locations across the U.K. and has helped more than 200,000 people get their security licenses
A major source of their business comes from Google organic search. However, the website was hit heavily by a Google Penguin update due to over-optimization issue from the past. CB/I was glad to help Get-licensed gain back the top search rankings that they deserve for their high-quality training services.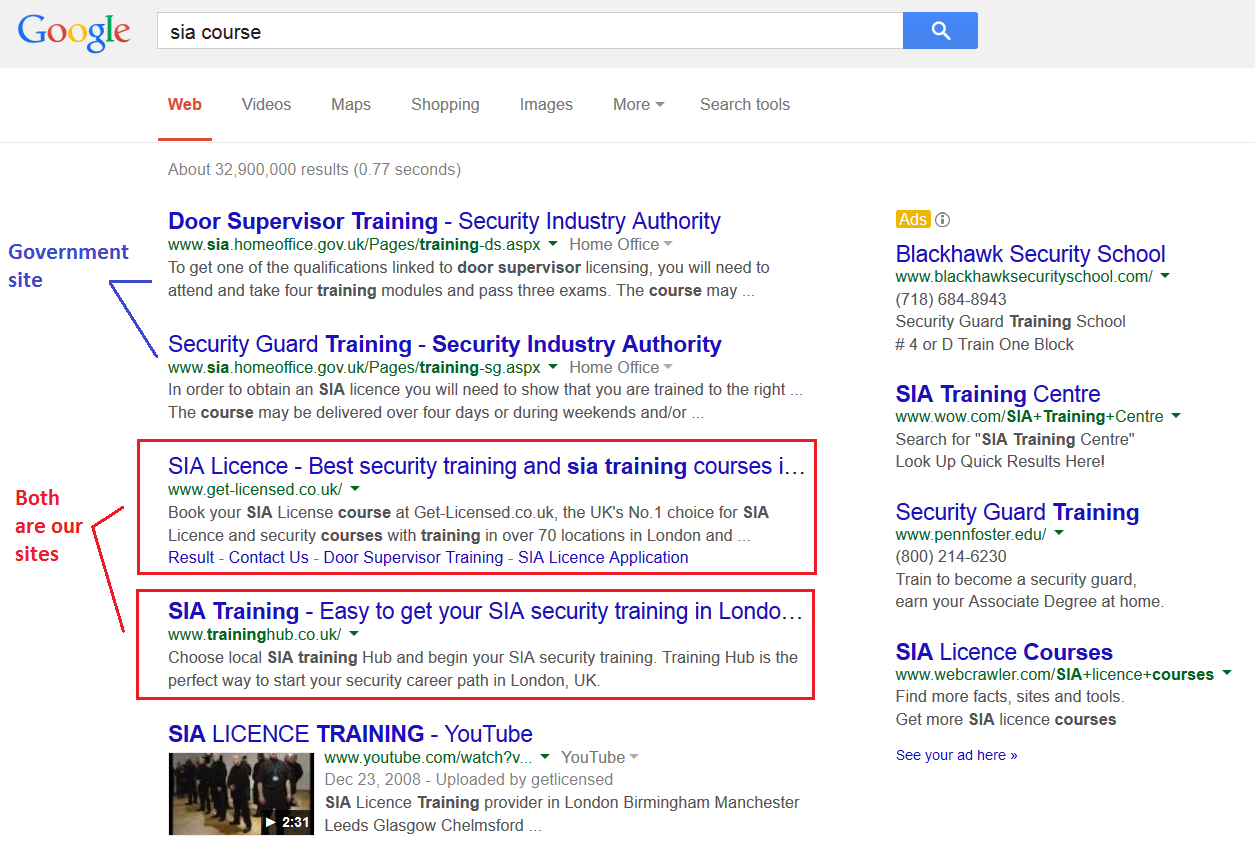 Also, CB/I conducted a long-term SEO strategy to optimize the site performance and enhance its conversion. The CB/I team also closely worked with the Get Licensed content team to develop a high quality content strategy.
After 1 year doing SEO with CB/I, Get Licensed has increased by 30% in organic traffic and gotten many more learners booking. Get Licensed continued to trust in CB/I for running SEO campaigns for the other websites TrainingHub.co.uk and AabTraining.co.uk.