Chotot.vn, "Vietnam's Craigslist", is the #1 C2C classifieds market-place in Vietnam with over 10 million visitors/month. Chotot.vn belongs to 701Ventures, a leading Singapore-based Internet corporation that owns over 25 leading classified ad platforms all over the world.
The online classifieds battle has become more intense than ever with the rivalry of many current e-classifieds and the entry of new objects. Currently, C2C companies include long-time players like 5giay, Vat Gia, Rocket Internet, Lamido. Chotot.vn must always be innovative and monitor its key strengths to retain its leading position in the market and expand online revenue.
After 3 months doing deep SEO for the beta version, CB/I launched the new platform for Chotot and quickly saw the organic traffic increase 20% within just 5 days after launch.
Besides completing the huge SEO workload for the giant platform (9 verticals with over 2 million pages of content), CB/I also had to clean over 525,000 links built from a previous black-hat SEO agency to remove Google manual action warnings for Chotot, just 2 weeks before the launch.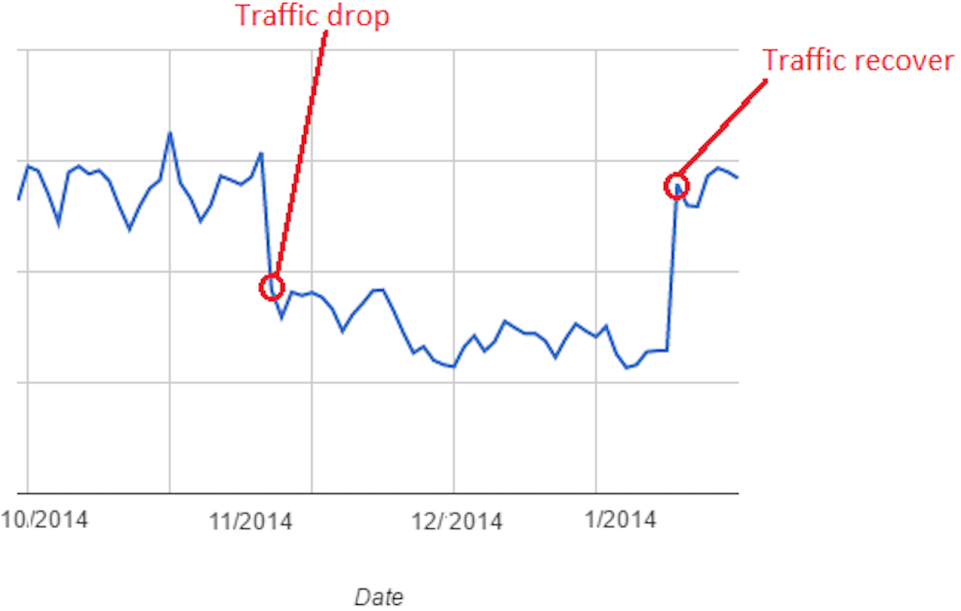 On the other hand, we created quality content for Chotot's blog, sharing shopping experiences & tips, at the speed of over 20 articles/week.
From December, 2014 to March, 2015, the organic traffic to the site has increased by 31%. Chotot has driven over 700,000 visits/month from Google search and obtained the top #3 rankings for the biggest keyword in the field.