360game.vn is the brand new webgame platform of VNG to replace the existing platform web.vuigame.vn with 15 major webgames running.
Chi Doanh was given only 7 days to review SEO for 360game beta before launch. Also, the 360game technical team considered SEO jobs as low-priority and delayed the implementation to the last minute before launch. The webgames transition from web.vuigame.vn to 360game was rushed at 2 days per game.
In such a short time, Chi Doanh came up with a flexible SEO plan to ensure both the smooth SEO transition and maintain the fast SEO growth in the long term.
With the careful SEO approach, the new platform 360game.vn quickly surpassed target traffic 10 times within the first month after launch.
In just 4 months, 360games.vn achieved the #1 ranking for the biggest keywords for webgames, beating big-name competitors like sohagame.vn and gamek.vn.
"Web game" ranks #1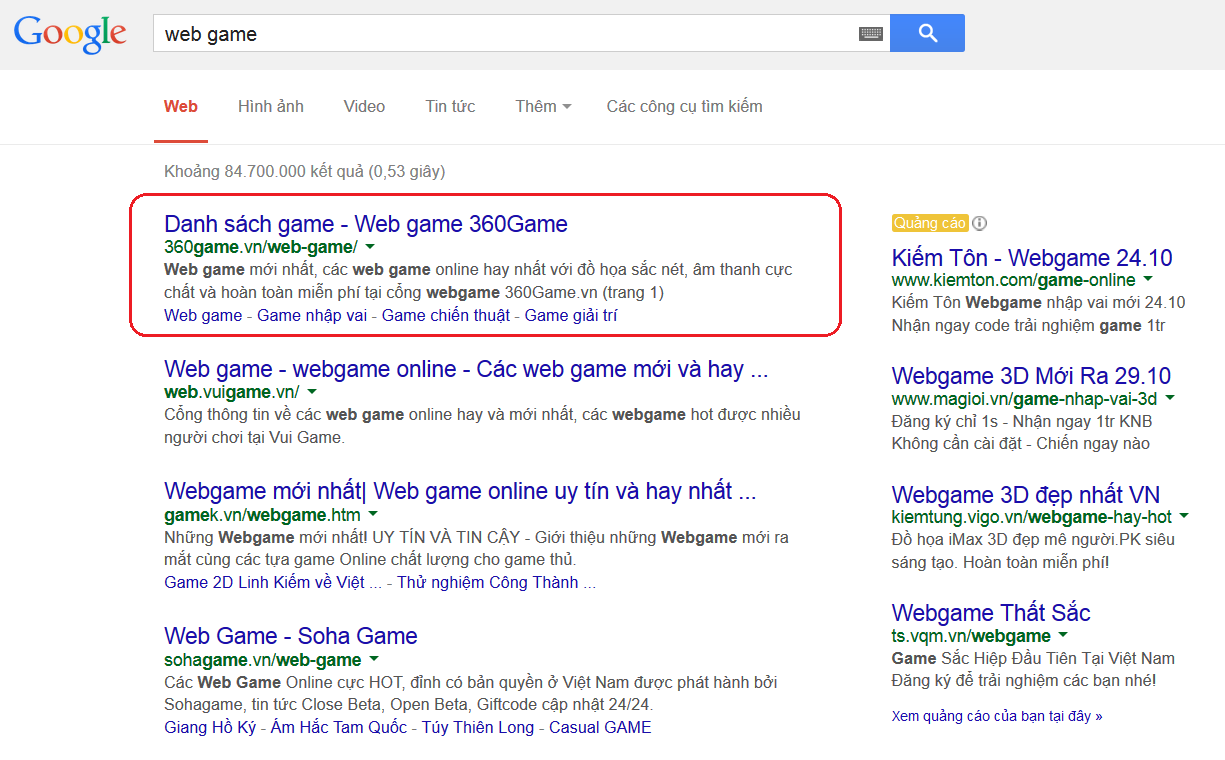 "Web game hay" ranks #1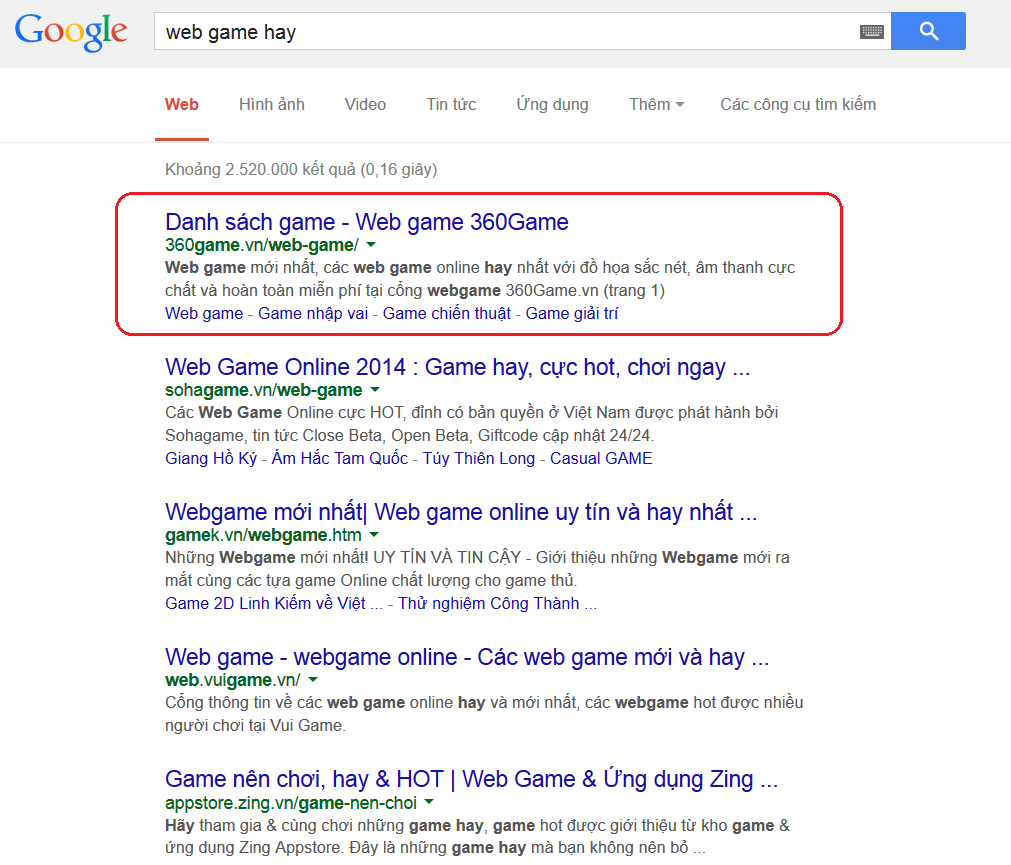 "Web game nhap vai" ranks #1