Facebook is the biggest social network on Earth, and Facebook advertising has long been known as a great social advertising channel to drive user awareness and engagement.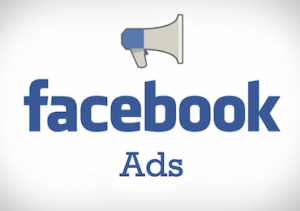 Different campaign goals
Most awareness campaigns focus on audience communication. The key question being "How can we reach the most target users and engage them with our message?"
Conversion campaigns are more result-oriented. The key questions are "How can we get the most sales, or leads, or user signups with the given ad budget?" and "What is the maximum ad budget we can spend to get the most conversions at an acceptable CPA?"
For example, a brand may want to reach the largest relevant consumers possible to spread the word about a new innovative product, but a retailer would prefer to have a lot of people making purchases on the site or in-store.
Similarly, a local beauty school would prefer to get a high number of prospective student signups more than reaching the most "relevant" people in their local area.
Different KPIs
For awareness campaigns, the KPIs should measure the communication's effectiveness. In Facebook, the metrics are: reach, visits, shares, comments, likes, cost-per-engagement, fan growth, etc.
For conversion campaigns, the KPIs are about business performance, such as number of conversions (leads/orders/signups), CPA (cost-per-acquisition), ad spend, average order size, lead quality (follow up success rate) etc.
Different user interactions
Awareness campaigns often focus on how users interact with the ad itself, and less on how users interact with the web pages. Website visits are viewed as "ad clicks". Very few awareness campaigns measure user interactions on the site, such as newsletter signups or submitted forms.
In conversion campaigns, the conversion actions mostly happen on the website itself, not in the ad, such as making a purchase, signing-up for membership, or downloading an app. This adds an extra layer of complexity to the campaign optimization and requires a lot more effort.
New Facebook ad types like Facebook Lead Ads now allow users to sign up directly from the ad itself, without needing to go to the site. We've seen this type of ad dramatically increase conversion performance.
Different ad types
While actual results depend greatly on each situation, in general, some Facebook ad types works better for conversion campaigns, some work better for awareness campaigns, and some can work for both.
Facebook promoted posts are great for engaging your customers and building loyalty. But if you run a conversion campaign, it may not be the best choice to drive direct conversions.
Facebook promoted posts to engage customers
Facebook newsfeed ads and right column ads can achieve great results for awareness campaigns and conversion campaigns. The new carousel ad has excellent storytelling capability, but also generates good conversions.
Facebook carousel ads for painting classes
For conversion campaigns, newsfeed ads often perform much better than right column (RC) ads. Because RC ads work similar to banner ads, RC ads often achieve a very high reach but a lower conversion rate than newsfeed ads. Facebook remarketing can enhance the RC ad performance, but it will depend on the remarketing list size.
Other Facebook ad products are designed for specific businesses:
Facebook lead ads work amazingly well for lead-gen campaigns, as users can submit information directly on the ad itself without the need to go to the landing page.
Facebook product ads are excellent for Ecommerce sites to generate orders.
Facebook product ads for ecommerce
Different ad messages
To write effective ads for conversion, there is a rule: "Clarity trumps persuasion." High-conversion Facebook ad copy often communicates the values and usage of the products/services, how they help solve consumers' problems, and good pricing and promotions to motivate them to act.
Meanwhile, awareness ad copy tends to focus on emotional storytelling to influence brand perception in consumers' minds.
Facebook Right Column Ads – focus on sales, free shipping and easy returns
Different campaign optimization
In awareness campaigns, the consumer research phase is critical to set up the campaign and write ad messages that communicate effectively with audiences.
In conversion campaigns, while consumer research is equally critical, the ongoing testing and optimization process is the key to achieving great results.
No matter how great the research is, in most cases the conversion campaigns do not produce optimal results on day one. By rigorously analyzing all the numbers, and testing every element of the campaigns, from campaign/ad set structure, ad copy/images, targeting, bidding, and landing pages, we can find winning combinations that generate best returns.
Thus, conversion campaigns rarely run as "set it and forget it", but demand on-going tweaks and monitoring.
Facebook advertising can be a powerful digital channel for both awareness campaigns and conversion campaigns. By understanding the fundamental differences between the two campaign types, you can better organic your next Facebook campaign to success and deliver the right KPIs that clients are looking for.
This article was first published on Searchenginewatch.com